Back To Menu
Fish & Shrimp Basket
Fish option:
Catfish
Whiting
Dinner Side Option - One Choice:
Dirty Rice
Mac & Cheese
Greens
Green Beans
Red Beans & Rice
Potato Salad
Cole Slaw
French Fries
Sauteed Spinach
Sauteed Kale
Mashed Potatoes
Yams
Have you tried this item? Pop it!
Help other diners know what to expect by sharing your experience.
2 people have popped this item
Photo Gallery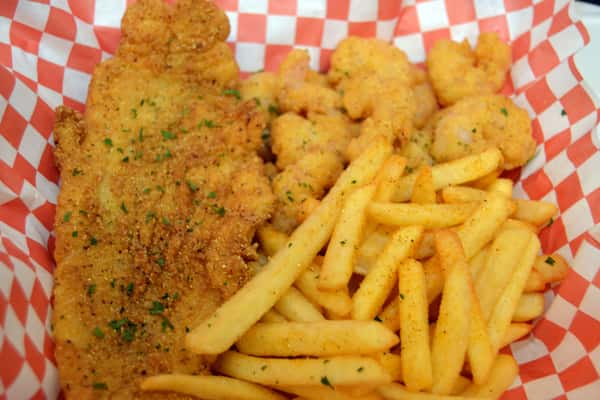 Back To Menu
Fish & Shrimp Basket
Fish option:
Catfish
Whiting
Dinner Side Option - One Choice:
Dirty Rice
Mac & Cheese
Greens
Green Beans
Red Beans & Rice
Potato Salad
Cole Slaw
French Fries
Sauteed Spinach
Sauteed Kale
Mashed Potatoes
Yams
Back To Menu